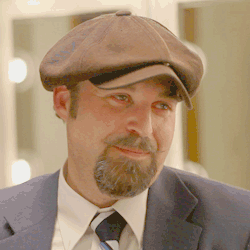 BD Byrider


35, A born leader and self-made man, B.D. is the director of the production team. At sixteen, he arrived in New York City where his ambition and drive for success brought him from rags to riches. When the Vaudeville circuit dries, B.D. turns the team towards filmmaking to prevent bankruptcy. He loves Vivian, but after sacrificing the groupís artistic integrity for profits, she fires him. B.D. must forfeit his ego and pride while learning to compromise with the others to get his job back. B.D. is in a constant fight between his own pride and ego, and his crew that he adores.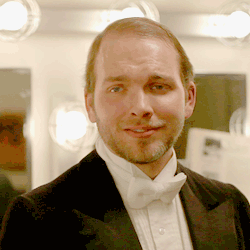 Ivan Piotr Ivanovich


26, The bastard son of Russian aristocrats, during the Russian Revolution, fearing death due to a misunderstanding, Ivan fled his homeland to America. The only thing that Ivan loves more than Russia and his art is Vivian, who he constantly tries to romance. He and B.D. are constantly at one anotherís throats over artistic integrity. His chivalrous, regimented ways combined with a thick, broken accent annoy the group and cause communication problems. Well educated in art and theatre, Ivan believes that art must be pure and done for its own sake, and that the beauty of art should be its own reward.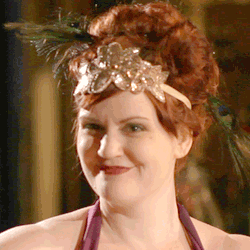 Vivian Day


30, Vivianís late husbandís money funds the teamís productions. She grew up in the vaudeville circuit and knows the entertainment business better than the rest. Vivian is a born leader whose ambition and drive match B.D.ís, though her intellect exceeds his. Acting is more than a career for Vivian- it is her destiny, and she longs to be famous. She is a proud, sassy, gorgeous redheaded woman who is always drinking, smoking, and very liberal. She always speaks her mind, takes care of those around her, and never lets anyone get in her way.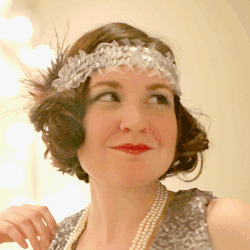 Penelope Adler


28, The optimist of the group. She is an artist at heart and an actor on stage who sees the best in everyone. Penelope grew up on a farm where she was amazed by a traveling vaudeville show. She moved to the big city in search of a similar exciting and adventurous career-which she found in B.D.ís production team. Penelope is a great worker and loyal follower who struggles to shed her rural, small town complex by frequently stepping outside of her comfort zone. She is optimistic, driven, self-motivated, and never taken advantage of.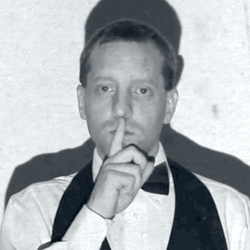 Sam "Lucky" Templeton


30, An athletic garbage man who was born and raised in New York City. Sam has been mute ever since he was injured in a factory accident as a child. Sam turns B.D.ís production team into a success by ruining their first film. Though reluctant, he joins the team despite Ivan's ridicule and protest. Sam wants nothing more in life than to communicate with others and be a part of something, which he achieves through acting. Sam has always financially supported Nonie, his mother and her wellness is his chief concern.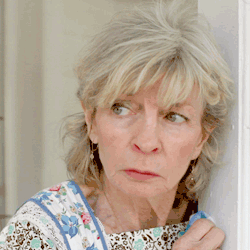 Nonie Templeton


57, Samís overprotective mother who hates being entirely dependent on him. She is a sweet, old, conservative, Catholic woman who blames herself for Samís loss of voice. His safety is her top priority. Nonie enjoys spending time with the group and helps keep their spirits high and attitudes positive.