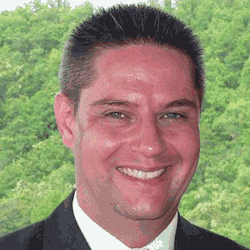 Russell McGee - Executive Producer, Director, Writer


Russell grew up in Spencer, Indiana, receiving his Bachelors in Theatre with a creative writing minor from Indiana State University in 2001. In 2002, his full-length play, Ankhenaten & Nefertiti, earned him a scholarship to attend the W. B. Yeats International Summer School. In 2005, he founded Monroe County Civic Theater's Dinner Theater Series. In 2007, he was awarded the Basile Playwriting Fellowship through the Indiana Theatre Association for his ten minute play The Clockwork Man and his play Silent Cinema won the Artsweek Playwriting Competition as well as founding the Laura Shiner Studio Series playwriting workshop and annual BloomingPlays Festival at the Bloomington Playwrights Project (BPP). In 2008, he founded Starrynight Productions and was the Literary Manager of the BPP. In 2010, he was the Co-Executive producer and Acting Coach on Chris Eller's "An Ancient Pond". He is currently seeking his Masters in Telecommunications at IU in TV/Film Production and the Artistic Director of Starrynight Productions.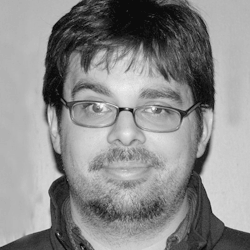 Nicholas Krohn - Co-writer


Nick is a director, actor, composer and writer. He attended Indiana State University, graduating with a degree in theater. After a few years in Chicago, he moved back to his hometown in southern Indiana and began turning his experiences with the dating world into a play entitled "Uncertainty (or, Imprecision)". "Uncertainty" received a better review in Nuvo News than a touring production of "Cats" being produced on the same weekend. He co-directed Starrynight Productions' "Rocky Horror Show", and directed productions of "Dracula" and "Arsenic and Old Lace" for the Gibson County Theater Company. He is currently writing a novel and another play. He has worked in the arts his entire life and will continue to do so until they nail shut his coffin.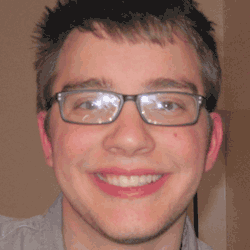 Robert Salek - Assistant Director


Robert Salek was born and raised in La Porte, Indiana. In high school, he dedicated much of his time to theatre. After being accepted into Indiana University, he currently in his junior year, working towards a Bachelors in both Telecommunications and Communication & Culture. During his studies, he has worked on multiple student short films, including his own "Who's There?" that will be shown later in 2013 at the IU Cinema. Robert also worked with Mitchell Parks on the film "Escaping Death", which is currently entered into Indiana University's "Double Exposure" film festival.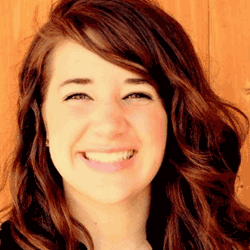 Ellen Crilly - Assistant Director & Producer


Ellen grew up in Munster, Indiana. Currently she is working to pursue her Bachelors in Telecommunications and Minors in Communications & Culture and Business. She is set to graduate in May 2014. Ellen first got involved in film production through Sprite Refreshing Films in which she worked with the Chicago team who came home with second place. From there, she became involved with Indiana University Student Television where she is currently the Executive Producer of Red Hot Ticket. She is also the Vice President of Marketing for Indiana University Student Alumni Association where she is in charge of Video, Photography, Graphic Design, and Social Media. Ellen also works with the Indiana Student Cinema Guild and helps to educate other students on filmmaking. She is currently finishing her Junior year of college and working to obtain an internship in the television production industry.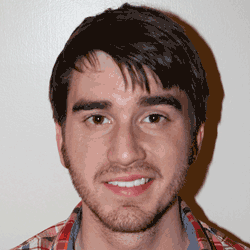 Brian Boles - Producer


Brian Boles was raised in Avon, Indiana and attended Avon High School. It is here where he got his first taste of media production producing the daily school news show. After graduation he began working on his Telecommunications degree at Indiana University. He has been involved in numerous student productions including two Campus Movie Fest entries, one of which made it into the top 16 campus films in 2012. In the Summer of 2012 Brian worked with the Kinsey Institute to produce some short advertisements for their new iPhone app the Kinsey Reporter. In the Fall of 2012 Brian collaborated with fellow students to produce short digital cinematography projects for WFYI's Small Screen Cinema television series. Brian has also had experience in 16mm film and had one of his films shown in the Fall 2012 Student Showcase at the IU Cinema. Brian hopes to one day own his own production company and produce independent films in Chicago.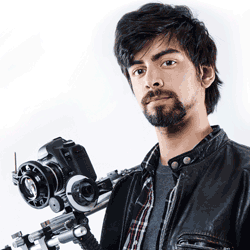 Carter Ross - Director of Photography
Carter Ross is a Senior at Indiana University majoring in Telecommunications. His interest in video production started 7 years ago while filming skateboard movies. When a hobby turned into a passion, he decided to take video production seriously and has done so for the past 3 years. Carter is the Co-President and Co-Founder of the IU student group the Indiana Student Cinema Guild. In 2012, he won the Silver Tripod Award for Best Cinematography at Campus Movie Fest at IU. After graduation, he plans on moving out to Los Angeles to pursue a professional career in the film industry.
You can check out Carter's portfolio here:
www.csrossproductions.com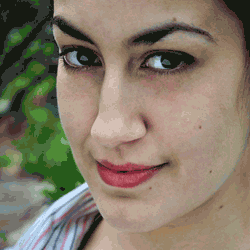 Sahar Pastel-Daneshgar - Head Director of Photography


Sahar Pastel-Daneshgar recently received her BA in Telecommunications, with a focus in Production and Design, and a BA in Communication and Culture Film Studies at Indiana University Bloomington. During her freshmen year she helped create and run a student film series at the Collins Living-Learning Center. Her sophomore year she won Best Picture at the Communication and Culture Department's Iris Film Festival with stop-motion animation project, "It Happens Every Night". She was the first undergraduate student representative on the IU's Cinema's Program Advisory Board. In 2011, Sahar organized a film series and academic symposium at the IU Cinema called The Comic Book Rises: From Underdogs to Blockbusters featuring guest speaker Michael Uslan. She received the Jack Sheehan Memorial Scholarship in the spring of 2012. Sahar is a fanatic for stop-motion film, 3D film and art direction. Currently, Sahar is a house manager at the IU Cinema, a student mentor for the Telecommunication Department's 3D class and the assistant instructor for the TV Field Post Production class.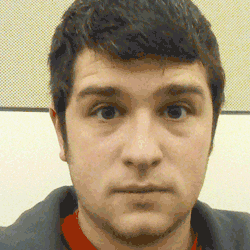 Ben Velzen - Gaffer & Assistant DP


Ben Velzen is a junior at indiana university studying telecommunications and communications & culture. He has been interested in film production since his high school days in west michigan. He has done various student productions since coming to Indiana university. He is on the DP crew and lighting crew for this production and is very excited.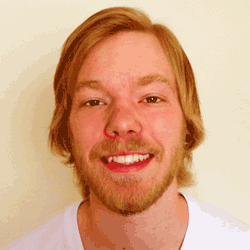 Mitchell Parks - Gaffer & Assistant DP


Mitchell Parks is a senior at Indiana University, with plans of working in the film industry after achieving his degree in Telecommunications. While studying at Indiana University, Mitchell has written and directed a number of short fictional and documentary films. One of these shorts played at the 2013 Iris Film Festival, and another was selected to be a part of Indiana University's Double Exposure program. He has had a chance to work with various technologies from 16mm film to DSLR cameras, and is proficient on several non-linear editing programs like Avid and Final Cut X. Mitchell also dabbles in creating soundscapes and writing music for film.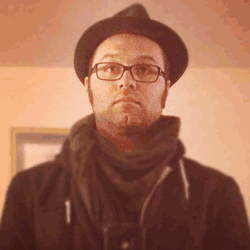 Garrett Poortinga - Webmaster & Head of Marketing
Garrett believes in creative collaboration, and thus, has worked with dozens of professionals and artists across the media spectrum. As a media producer, he has established a client base ranging from events, businesses and web start-ups to individuals and independent artists in need of professional photography, digital video production, and website design. Garrett is most passionate when working alongside other creatives. He is continually expanding his digital creation with a well rounded approach to legal concern for intellectual property rights, business development, marketing, and client relations. Garrett is currently pursuing his Master's of Science in Production & Design from Indiana University's Telecommunications Department.
To view a collection of Garrett's work, visit:
www.Green Hat Photography.com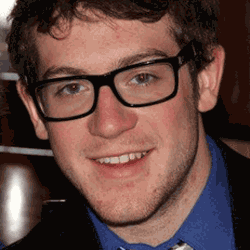 Michael Walker - Art Direction & Set Design


Michael grew up in Buffalo Grove, Illinois. He is studying Telecommunications and Studio Art at Indiana University and will be graduating in May. He began to study film and television in high school and decided to continue his studies throughout college. Over his four years he has learned many aspects of design and production including: television production, screen writing, web design and development, and interactive multimedia; in addition to basic art fundamentals and design. He is an active host and editor of the Indiana University Student Television program "Red Hot Ticket". He hopes to have a career in screenwriting and animation after he finishes his degree.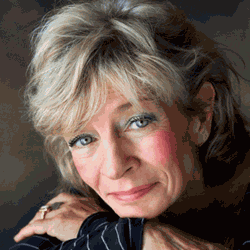 Kate Braun - Art Direction & Prop Design


Kate's bio coming soon...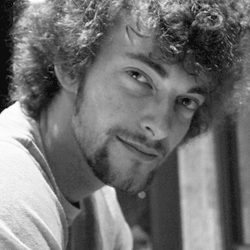 Matt Dillman - Editor


Matt Dillman was born and raised in Bloomington, Indiana. He started school at Indiana University in the fall of 2009 and began his studies in Design and Production in the Department of Telecommunications. Matt Dillman's main interest is video editing and video editing software. He is currently working on editing a web series titled "Silence". Matt's other interests include filming ski and snowboard edits, creating music for film, and stereoscopic 3D.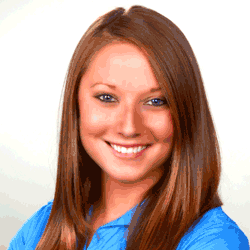 Kellie Cunningham - Editor


Kellie is currently a senior receiving her BA in Telecommunications with a fine arts minor from Indiana University in May 2013. Her love for editing began in the summer of 2011, when interning at ABC WRTV 6, an Indianapolis TV station. The next summer she took her newfound affection and skills to Los Angelesinterning with Bunim-Murray Productions. There, Kellie was on the set of Love Games season 4 as a PA and talent wrangler. She was exposed to casting by working on Bad Girls season 10 where she logged casting tapes. Kellie also logged tapes for The Challenge season 23 and helped preliminary research for a new talk show web series. In the summer of 2012 Kellie interned at Trailer Park Inc., the world's leading entertainment marketing and content agency. At Trailer Park Kellie worked with the finishing team, digitizing features and spots into the systems. She performed quality checks on finalized DVDs and did research for upcoming campaigns and potential clients. Kellie currently works in the Production Lab at IU and is the Assistant Director of the Business Careers Entertainment Club, Film & TV.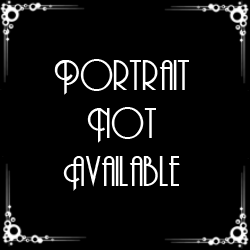 Max Queen - Audio Engineer


Max Queen is currently a junior at Indiana University where he is pursuing a B.S. in Recording Arts with a minor in Telecommunications. As an avid music listener and guitarist, Max's studies complement his other passions and have opened many opportunities since he came to Bloomington in 2010. Through the music school, he has recorded the university's premiere performing ensembles including the Philharmonic Orchestra, the Symphony Orchestra, Jazz at the MAC, and the opera department's upcoming production of Xerxes. Max spent much of his adolescence around theaters and live production and would like to pursue a career in a similar field after he finishes his degree at Indiana. This will be his first sound design for video production and he is thrilled to have the chance to work on this project.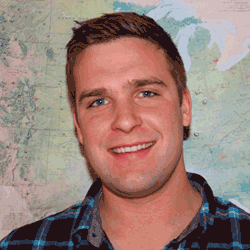 Steven Wilson - Script Supervisor


Steven grew up in Newburgh, Indiana and is currently a 22 year-old senior at Indiana University majoring in English with an emphasis in Creative Writing, and minoring in Telecommunications: Production and Design. In the fall of 2011, he transferred to IU after studying Geology and Creative Writing for three years at the University of Southern Indiana. He will graduate from IU in the winter of 2013 with a Bachelor of Arts after completing an internship in Nashville, Tennessee dealing with video production for StudioNow. In the spring of 2012, Steven was the Production Assistant for Dylan Cashbaugh's short film, "The Puppet's Master". Steven also wrote, directed, and edited his first short film, "My Allergies" for the Campus Movie Fest in the spring of 2012. In the fall of 2012 he wrote a feature-length children's film, "Fat Cat Inc." which he continues to revise in his spare time.